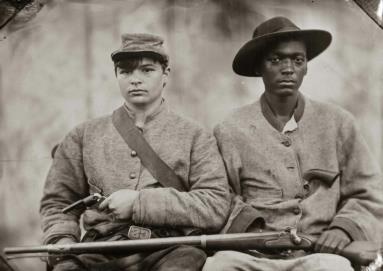 Steampunkers at Cites des Arts in Lafayette, La., November 2012

All images on this website are copyrighted, and they are the property of Bruce Schultz. Any reproduction without my approval is forbidden. And it's just not nice. I have worked hard and traveled many miles to make these pictures, so contact me if you want a copy of one or you want to use an image. If you violate my copyright, you'll have to deal with these two fellows.

                                  TINTYPE  PHOTOGRAPHIC  EMPORIUM



                   TINTYPE  PHOTOGRAPHIC EMPORIUM

All images shown were made with 19th Century formulae using the same methods of wet-plate collodion photographers of the 1800s.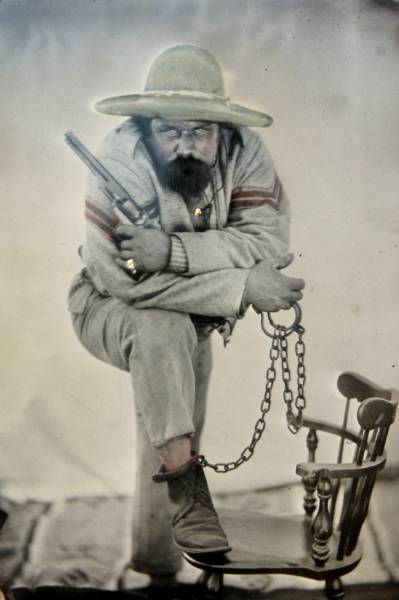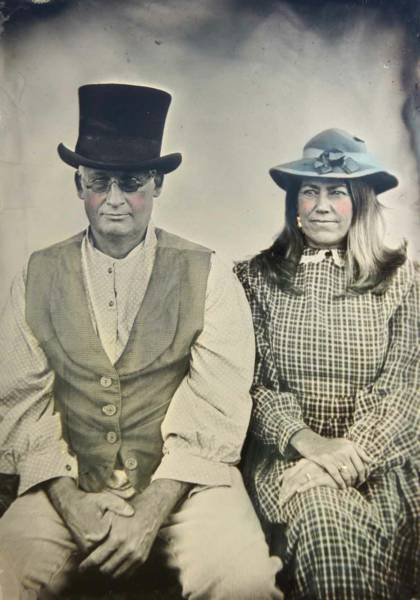 Tintypes made at Liendo, Texas, in November 2012. I have started adding color, and I now bake my own authentic japanned metal, the same material used by 19th Century photographic practitioners.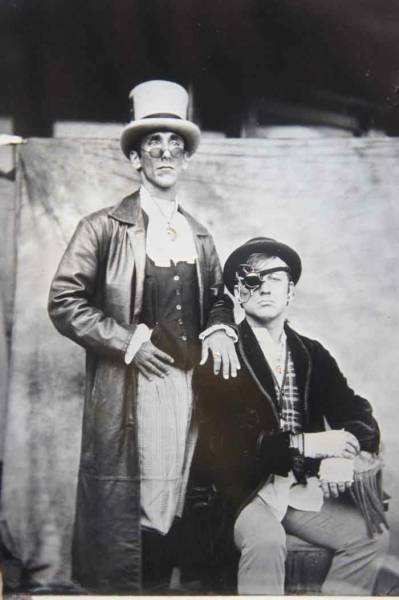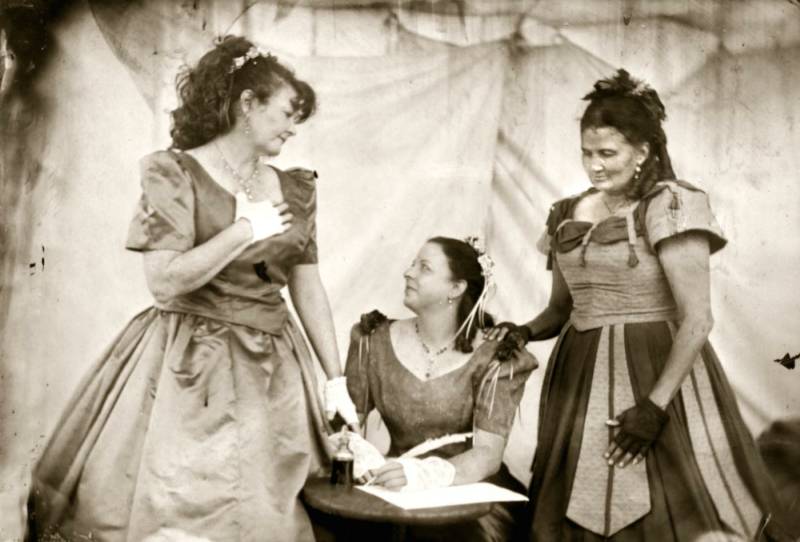 Writing The Letter - 150th Raymond/Vicksburg, October 2012.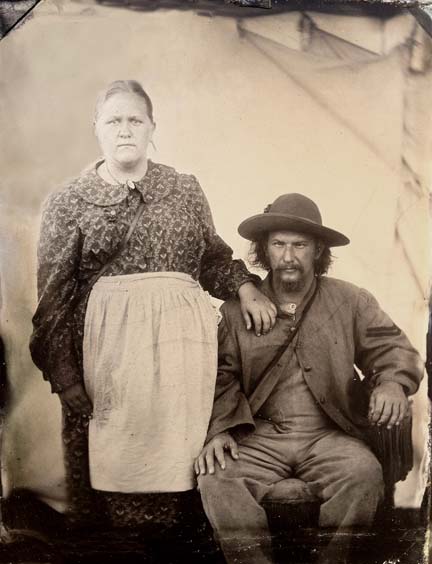 Brother and sister at 150th Raymond/Vicksburg.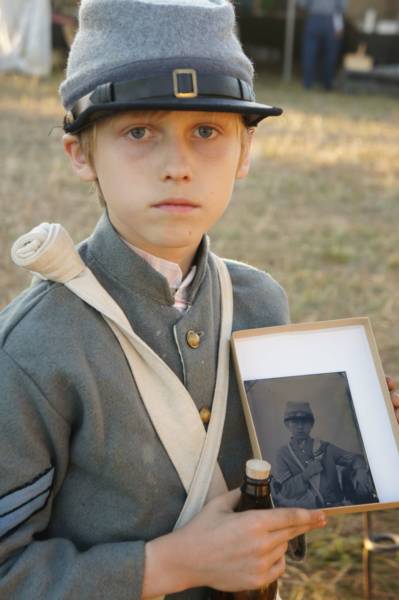 Boy with his image at Raymond/Vicksburg.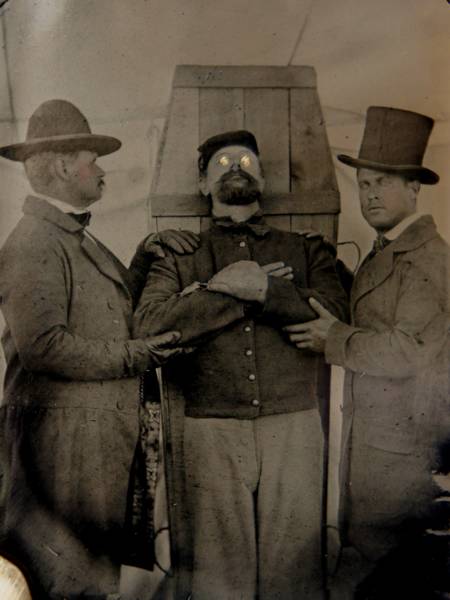 Union corpse being prepared by undertakers at Raymond/Vicksburg.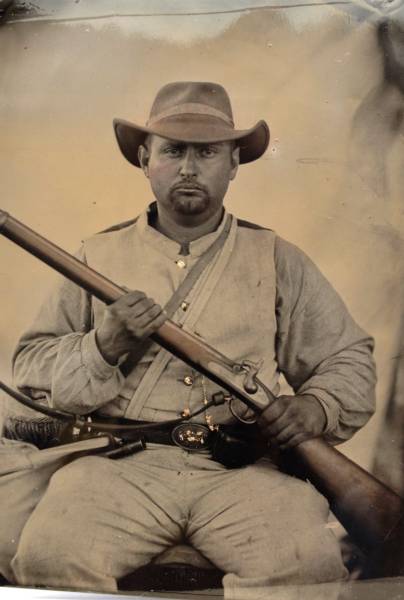 Arkansas confederate at Raymond/Vicksburg. October 2012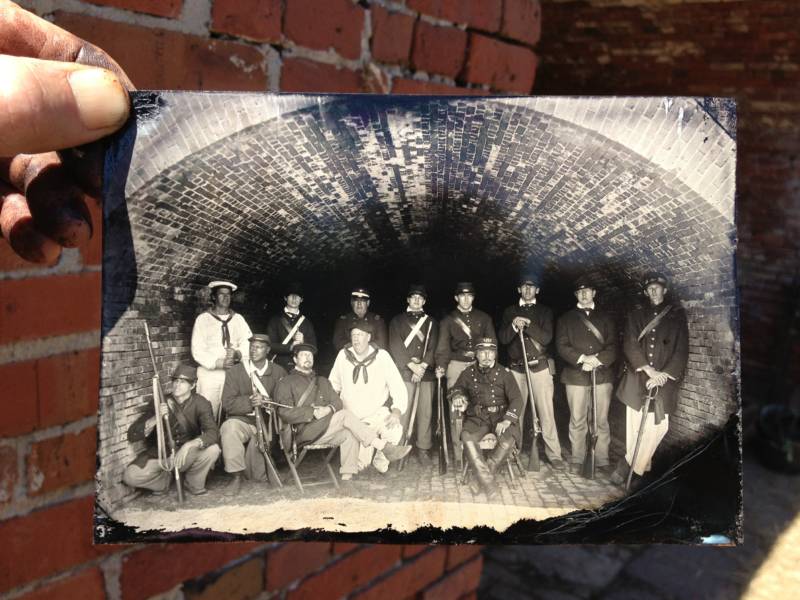 Alabama naval reenactors at 150th anniversary of the Battle of Fort Jackson in Louisiana in April 2012. This image was made in the casemates of Fort Jackson, later flooded by Hurricane Isaac in August 2012.

Click OK to see more images can be seen from my recent show in New Orleans:


Two of my tintype images are featured in the movie "Beautiful Creatures," released Feb. 14, 2013. Also, you can see my tintype field studio in a scene with Emma Thompson.

I am now represented by Scott Edwards Gallery in New Orleans. Scroll down for the link to the gallery and images in my recent show.